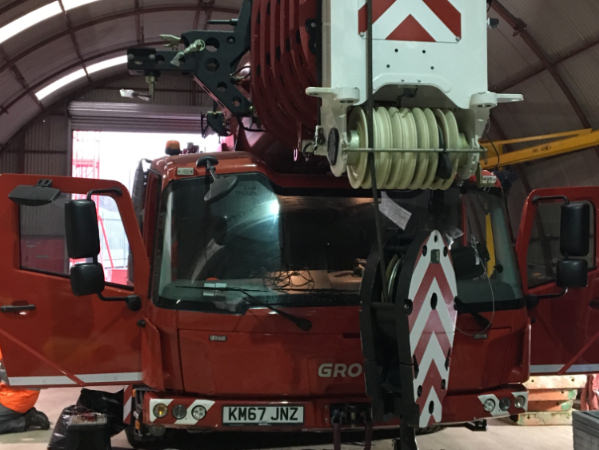 Why Choose AEG?
Fully qualified and accredited Auto Electricians
Reliable and Friendly Service
Extremely competitive rates
Fleet and individual services
Bespoke designs for any application
Guaranteed and warrantied work
Vast range of auto electrical parts and workshop consumables
Auto Electrical Group is a friendly, family run business in the heart of West Yorkshire with over 30 years experience in the commercial auto electrical industry. Established in 1987 by Kevin Naylor the vision was to offer and install the best solution for our customer's needs, delivering excellent customer service at a competitive rate. The sentiment remains the same to this day throughout all avenues of the business.
The business started out supplying and installing mobile comms equipment. The company further expanded into the specialist commercial auto electrical sector to run alongside the mobile comms business. Providing a commercial vehicle one stop shop and installation service for all health and safety products including CCTV and mobile DVR systems, internal and external lighting, beacons and warning devices and fully maintained tracking systems. Along with vehicle security systems including alarms, dead locks and slam locks.
Top manufactured products and our expertise enable our customers to meet compliance needs to achieve Bronze, Silver and Gold FORS standards. Installing and providing quality products from leading manufacturers guarantees our customers peace of mind. Our team of highly skilled auto electricians are available to work on single vehicles along with small or large fleet contracts.
In 2017 AEG further expanded into business to business supplies of all auto electrical parts, component parts and garage workshop parts consumables. Our experienced team will be able to assist you with any enquiry and provide a solution for your individual requirements.
Services
You currently have JavaScript disabled. This site requires JavaScript to be enabled. Some functions of the site may not be usable or the site may not look correct until you enable JavaScript. You can enable JavaScript by following this tutorial. Once JavaScript is enabled, this message will be removed.